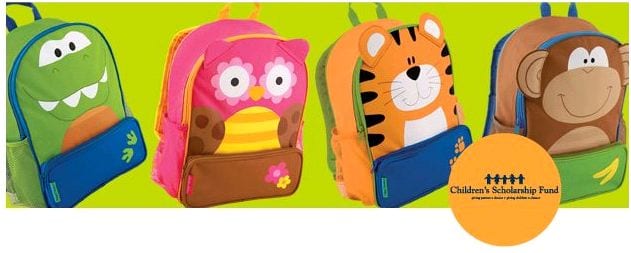 Just in time for back to school shopping season, Stephen Joseph has partnered with CSF as part of its "Eat-Learn-Play" program.
For every "Sidekick" backpack sold this season, Stephen Joseph will contribute $1 to fund CSF scholarships. The Sidekick backpacks come in eight different designs (including a monkey, ladybug, and giraffe, just to name three) and each one is cute and colorful!
Check out the collection on the Stephen Joseph website today.