Current CSF Families: Requalification applications for the 2020-21 academic year have concluded. As we prepare for the 2021-22 academic year in the Spring of 2021, current families with eligible CSF Scholars will receive an email inviting them to renew their scholarship for the 2021-22 academic year.  For questions regarding your application or the program, please call the scholarship hotline at (212) 515-7137.
NEW APPLICATIONS: Information for new scholarship applicants for the 2021-22 school year will be available in the Spring. To be eligible for a new scholarship in 2021-22, children must be entering Kindergarten for the first time in September 2021 OR entering grades 1-8 and transferring from a public school. Families must meet the income guidelines and register their students at a CSF participating school.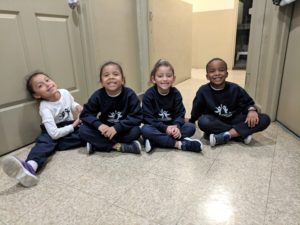 Please note that scholarship amounts vary depending on the family's income, household size and the school's tuition cost. Currently, the average scholarship is $2,253.
The scholarships will not cover the full tuition. Families will be required to pay the difference between the school tuition & the scholarship. Families will have to pay any additional school fees.
Families are expected to contribute a minimum of 25 percent of their children's tuition.