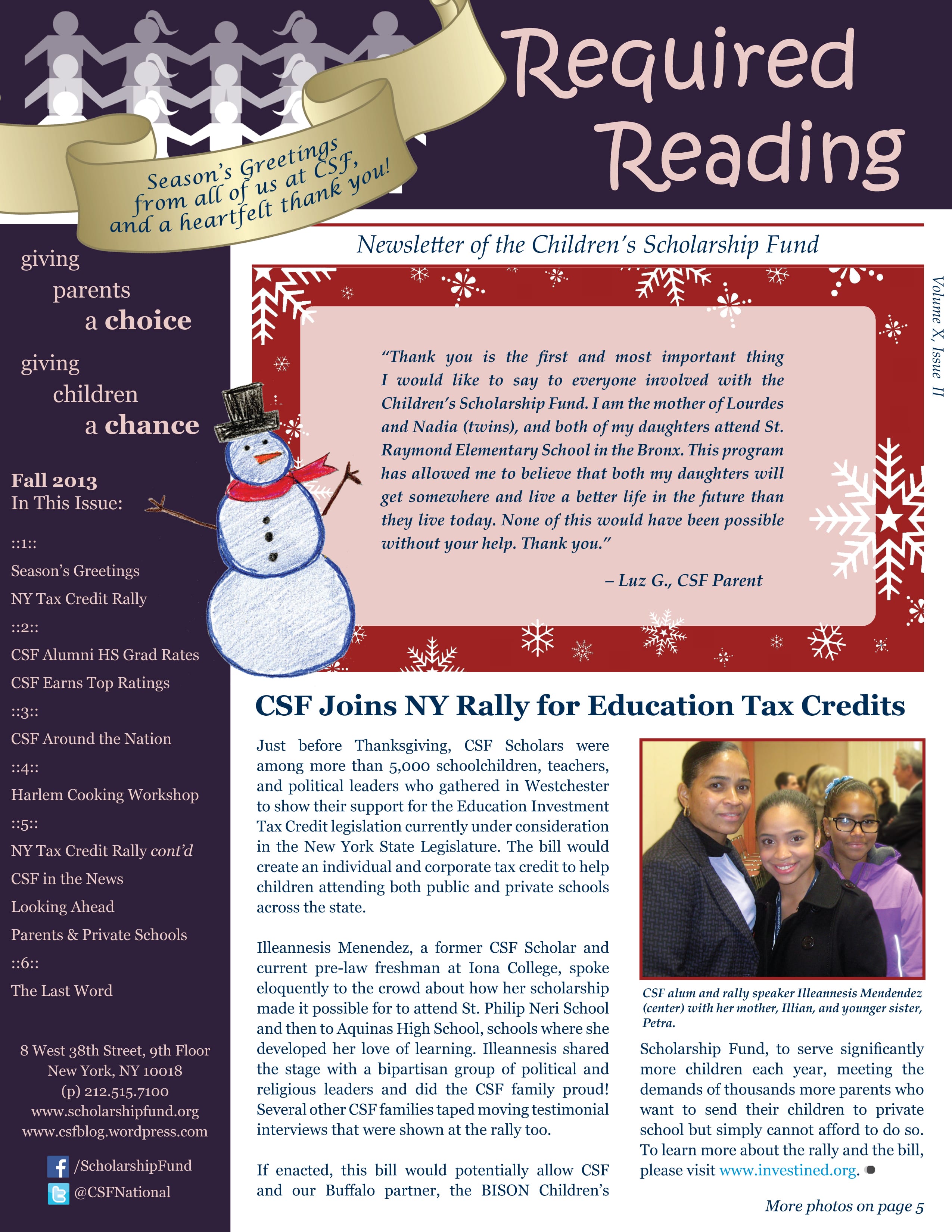 This just in: the Fall 2013 CSF newsletter is here! Click through to read:
A special thank you from a CSF parent;
Coverage on the recent NY rally for education tax credits;
News on CSF alumni graduation rates;
Highlights of CSF and CSF partner events across the country;
A feature on a Harlem cooking workshop for CSF families;
And much, much more!
You can read and download the newsletter here. If you would like a hard copy, please email us.
Have a wonderful holiday season from all of us at the Children's Scholarship Fund!