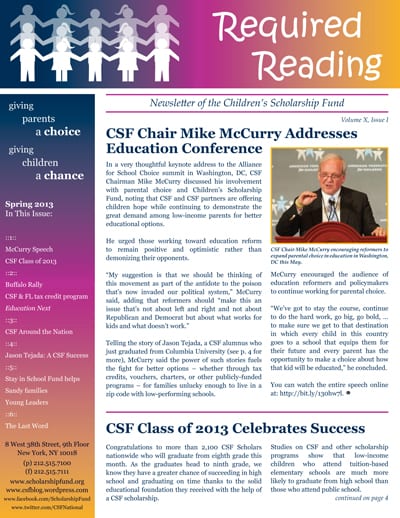 The latest CSF newsletter has just arrived from the printer.
Download the Spring 2013 newsletter to read:
Coverage of CSF Chair Mike McCurry's recent speech on parental choice;
News about the Graduating Class of 2013 and one special college grad;
Highlights of CSF and CSF partner events across the country;
An update on our Stay in School Fund for families affected by Hurricane Sandy;
And much, much more!
You can read and download the newsletter here. If you would like a hard copy, please email us.