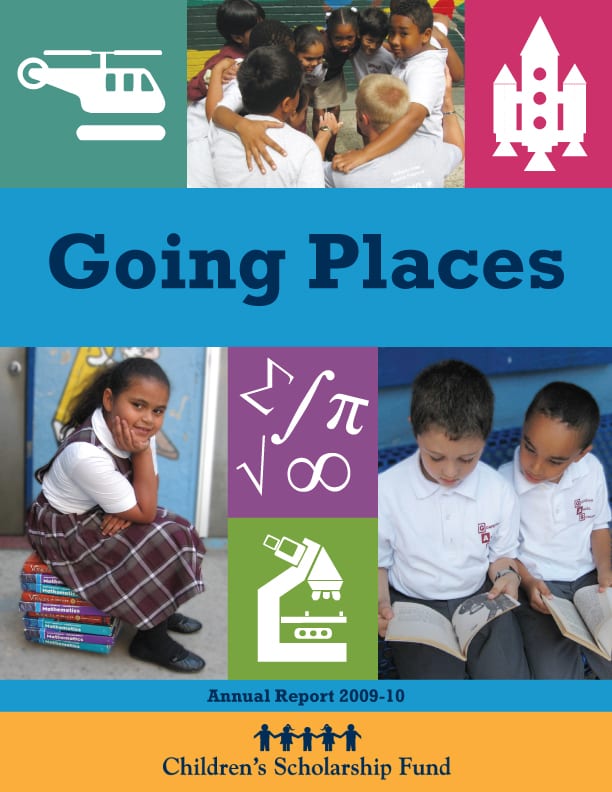 CSF believes in the immense potential of each and every child, and we especially believe in the bright future of our CSF Scholars. Our latest annual report is appropriately titled, "Going Places," after the famous children's book, Oh, the Places You'll Go. The report highlights the work that CSF has accomplished over the last year, but most importantly, shines the spotlight on the accomplishments of our CSF Scholars. We are so proud of them all.
Read about Hansel López, a recent college graduate well on his way to success; the Woodson family, a family of four CSF Scholars thriving year after year; and Camilla Spangler, who has matured into a focused and goal-oriented young lady. Hansel, the Woodson children, and Camilla are all bright students who are absolutely going places. As Dr. Seuss would put it, they'll move mountains!
You can download the report here, or request a hard copy by emailing azamudio@scholarshipfund.org or calling (212) 515-7115.