CSF's partner, Children's Scholarship Fund Philadelphia (CSFP), is competing in the first ever Philly DoGooder Nonprofit Video Awards contest and the polls are now open. Up to $250,000 in resources are at stake, and your vote will help CSFP win!
To enter the contest, CSFP teamed up with filmmaker Karin Kelly and her team to create a short film over a period of 10 days. The film tells CSFP's story and underscores the educational opportunity CSFP provides to children from low-income families. This year, nearly 3,500 Philly children are using CSFP scholarships to get a quality, tuition-based, K-8th grade education.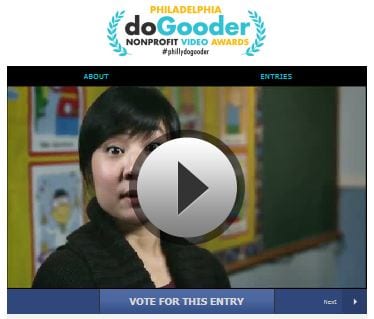 You can view the video and place your vote by visiting: http://www.phillyinfocus.com/dogooder-awards/#!/entry/999751. Don't forget, you can vote once every day until voting closes on January 31st. Please vote now and encourage your friends and family to vote also.