At 22, Jason Tejada is a highly accomplished young man, already ahead of his peers in many respects. He just graduated from Columbia University, where he majored in economics and ancient history on a full scholarship, and this summer he's beginning work at JPMorgan Chase in Manhattan.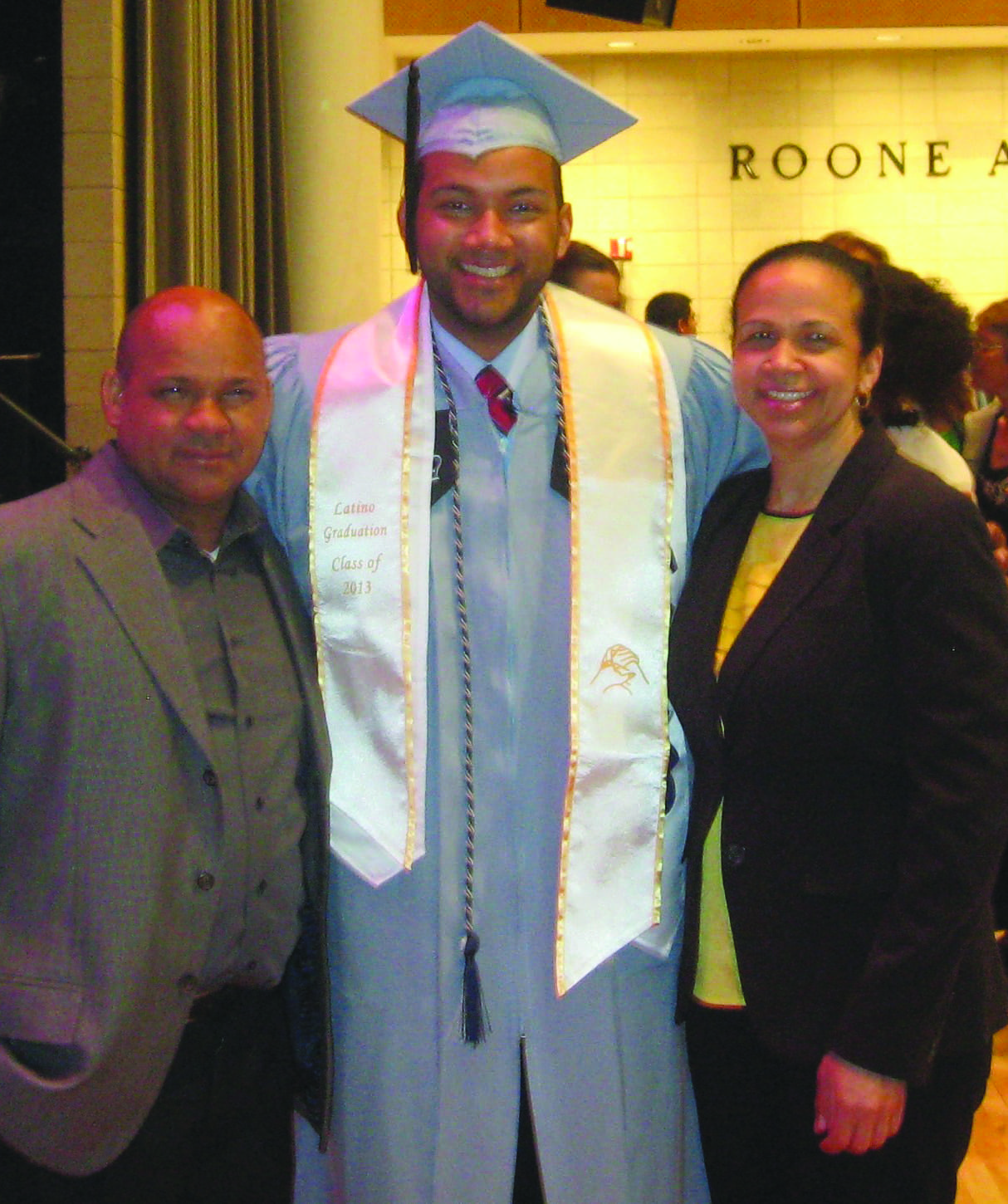 But Jason's life could easily have taken a different path. Growing up in Washington Heights as the son of recent immigrants from the Dominican Republic, Jason knows education is the key to his success, and that many young people growing up in his zip code have not had the same opportunities his schooling offered him.
Jason's mother, Luz, first heard about CSF through a teacher at his public school who thought Jason would excel in a private school setting. Luz liked the more disciplined environment at nearby Incarnation School, and used a CSF scholarship to enroll him there starting in fifth grade. Later, his younger sisters, Joandalys and Jorvelyn, also attended Incarnation as CSF Scholars.
Jason thrived in the safe, family atmosphere of Incarnation School, and went on to All Hallows High School with another scholarship. But it was not a seamless transition. During his eighth grade year, Jason was diagnosed with non-Hodgkins lymphoma and underwent surgery and chemotherapy throughout eighth and ninth grades.
Fortunately Jason regained his health and graduated from All Hallows as valedictorian.
At Columbia University, Jason has proven to be a real leader among his peers, becoming President of his fraternity and winning the Dean's Award for Leadership Excellence and the Stanley I. Fishel/Zeta Beta Tau Prize. This May, he was chosen by his classmates to be the main student speaker at a Latino graduation ceremony at Columbia. In his speech, he thanked his parents for all the sacrifices they have made throughout his schooling, and said he and his classmates now have an obligation to help younger generations get the education they need.
Jason's speech echoed what Jason's mother, Luz, told CSF several years ago. "Thanks to your help, my children have reaped great benefits," she said. "They have been lucky in finding institutions like yours who helped them, and I want them to do the same for others."