More than 130 people turned out last week for a panel discussion titled "Saving Catholic Schools," co-hosted by Children's Scholarship Fund and three other organizations. The event followed the recent announcement by the Archdiocese of New York that 27 of its schools are at risk of closing at the end of this school year. The at-risk schools currently serve 764 CSF Scholars, or roughly 10 percent of all CSF Scholars in New York City.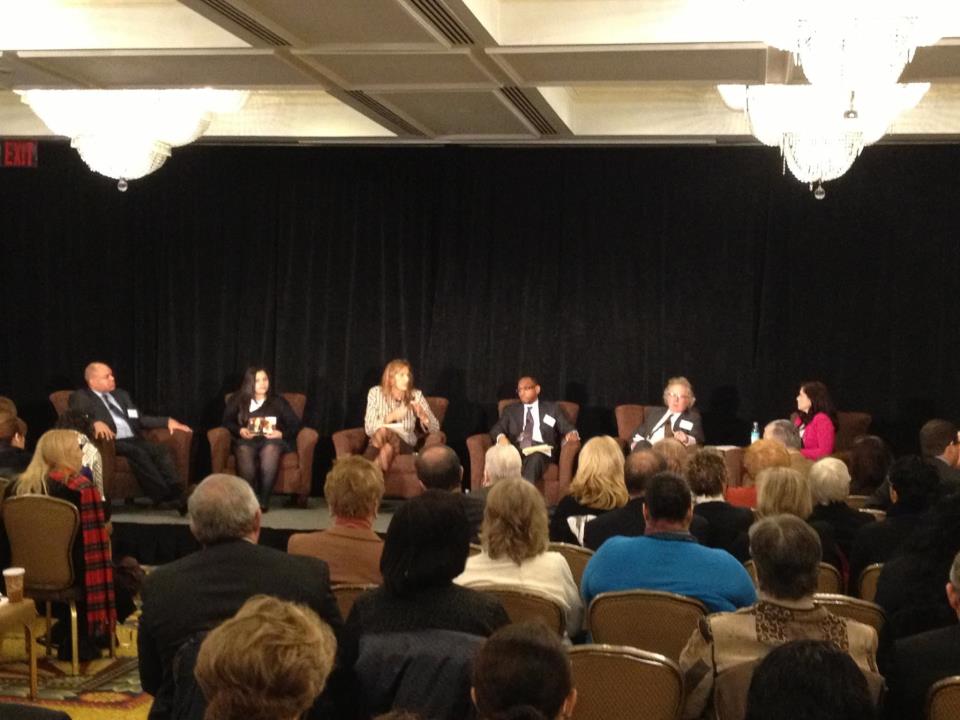 CSF President Darla Romfo and CSF Alum Jorvelyn Tejada served as panelists, along with Peter Meyer, author of Can Catholic Schools Be Saved?; Antwan Allen, Principal of St. Mark the Evangelist School, and Assemblyman Karim Camara of the New York State Assembly.
The panel discussed the financial challenges facing Catholic schools as well as the value they bring to the entire community, including the non-Catholic children who attend them and the neighborhoods that benefit from higher graduation rates and college entrance rates of Catholic school grads. Panelists argued that it is important for parents to have a diversity of schools, including Catholic schools, to choose from.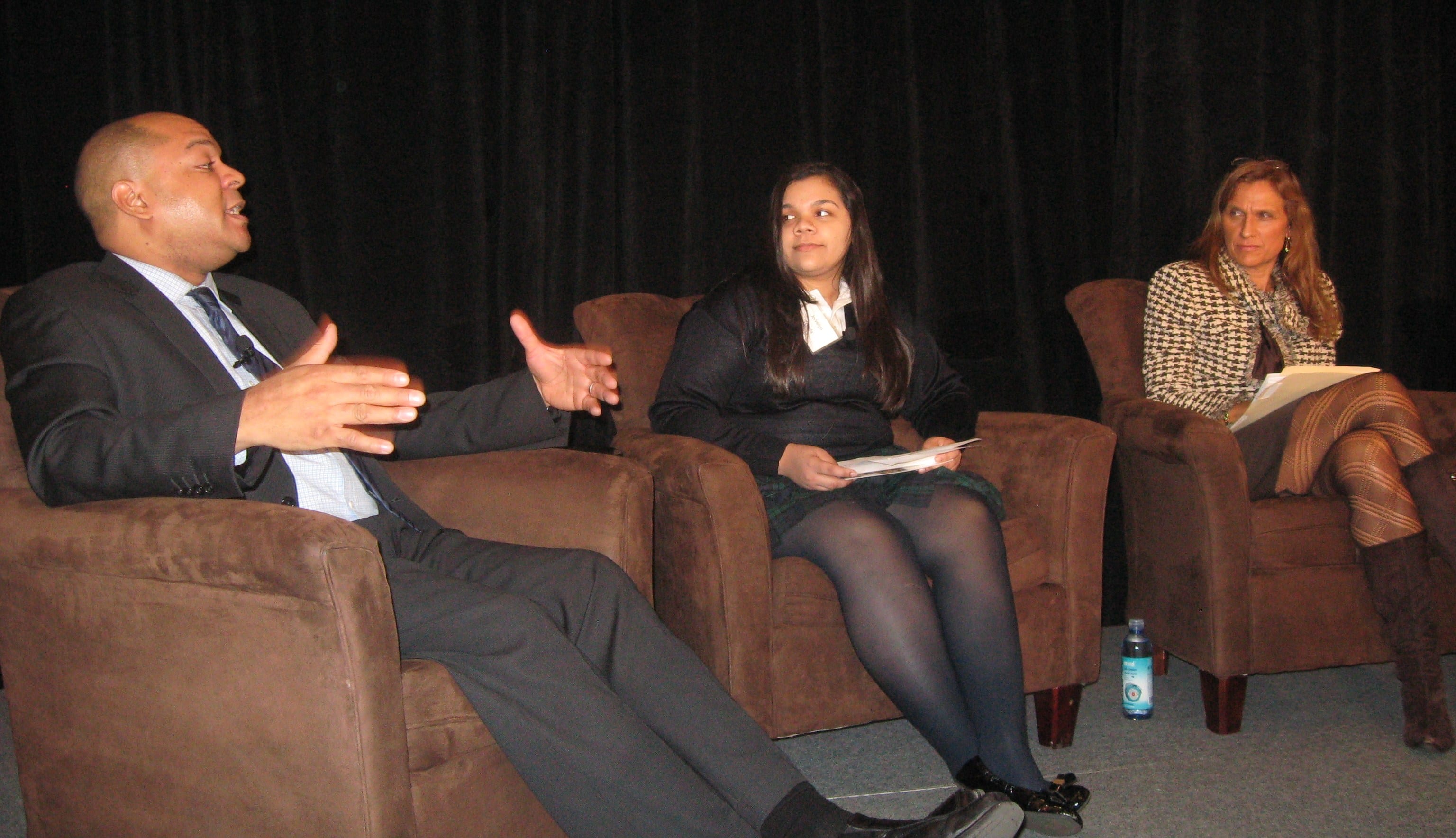 The Education Investment Incentives Act, which passed in the New York State Senate last spring, was raised as one possible solution to the difficulty of keeping Catholic schools open in the current economic climate. The Act would create an individual and corporate tax credit for donations to organizations providing scholarships to private schools.
The Inner-City Scholarship Fund (which partners with CSF in New York), Buffalo's BISON Scholarship Fund (a CSF partner program), and the Guild of Catholic Lawyers also co-hosted the event.