On the eve of the ESPY awards, Children's Scholarship Fund of Omaha alum Josh Jones was privileged to be one of several athletes discussing the value of parental choice in education at the Champions for Choice event in Los Angeles.
Four-time Olympic gold medalist Lisa Leslie and former NBA star and current ESPN/NBA analyst Jalen Rose were the evening's co-hosts, and both spoke about how they got involved with education reform and came to believe that all parents should have the power to choose the school that best fits their children's needs. Kevin P. Chavous of the American Federation for Children also addressed the star-studded crowd, which included Vince Young, Vivica A. Fox, and Lou Gossett Jr. among others. Josh met and posed for photos with many of the athletes and actors!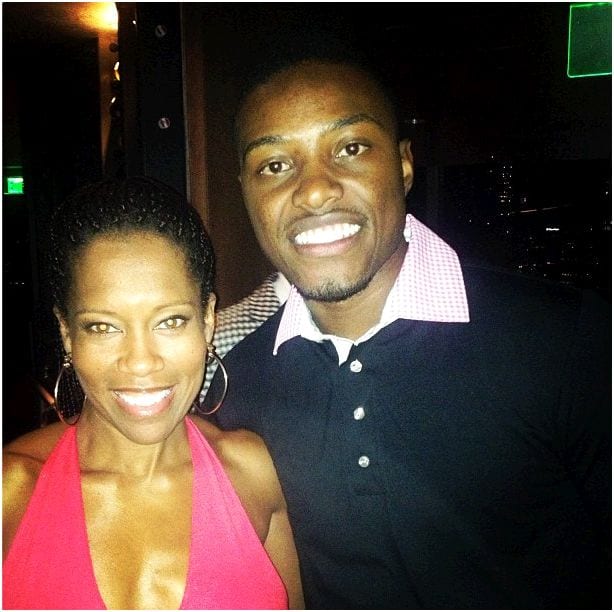 As an athlete who benefited from school choice  himself, Josh was perfectly suited to participate in Champions for Choice. He first used a CSF Omaha scholarship to attend Jesuit Middle School as a fourth-grader, and it was there where he decided he wanted a future in basketball. Josh jokes that he learned to be a diligent and well-behaved student because the school rewarded good behavior with extra time on the basketball court!
After middle school, Josh played basketball at Omaha Central High School (winning three state championships and setting a record for scoring points) and then earned a scholarship to Creighton University, where he was a standout guard for the Bluejays.
Along the way, Josh has faced and overcome some serious setbacks. He was only a sophomore in high school when his father passed away. And last December, Josh was diagnosed with a life-threatening heart condition and had to undergo surgery and cut short the final year of his Creighton career. (You can read more on ESPN's website here.)
Just last month, Josh wowed the audience at CSF Omaha's annual luncheon with his story and his positivity. "Everyone has choices in life, but not everyone has a chance," he said. "Where I grew up, I was surrounded by drugs and violence every day. I could choose to go left or choose to go right. The Children's Scholarship Fund of Omaha gave me the chance to make the right choice and change my family's legacy."
Tonight, Josh is a guest at the ESPY Awards, getting the chance to meet and mingle with many of his sports heroes. Thank you, Josh, for representing CSF so well, and thank you to the American Federation for Children for giving Josh this opportunity!