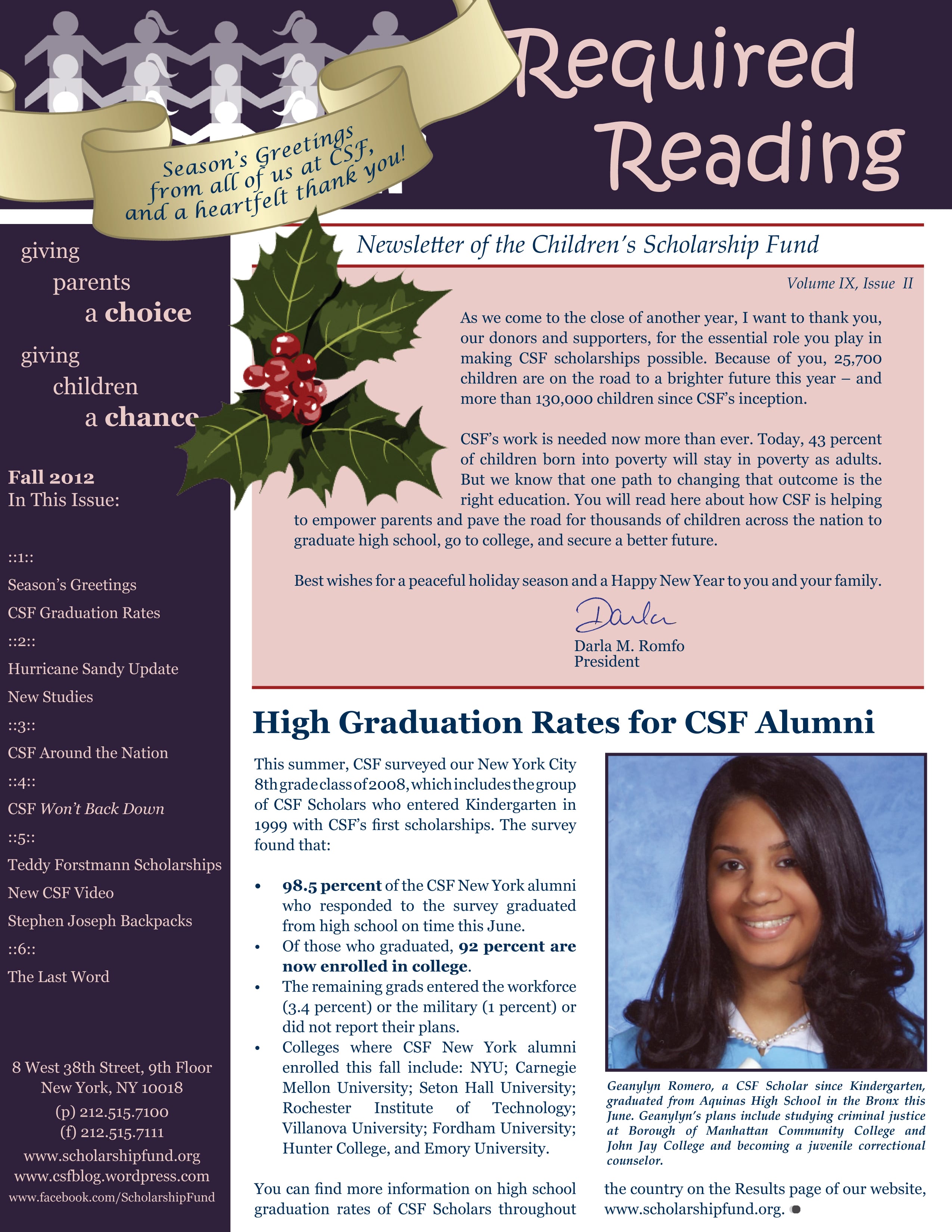 Read all about it! The latest CSF newsletter is hot off the presses.
Click through to the Fall 2012 newsletter to read:
Updates on CSF alumni graduation rates and the latest studies;
Highlights of CSF events in NYC and CSF partner events nationwide;
News about the Teddy Forstmann Scholarship Program, launched this fall;
And much, much more!
You can read and download the newsletter here.
Season's Greetings and Happy Reading from Children's Scholarship Fund!