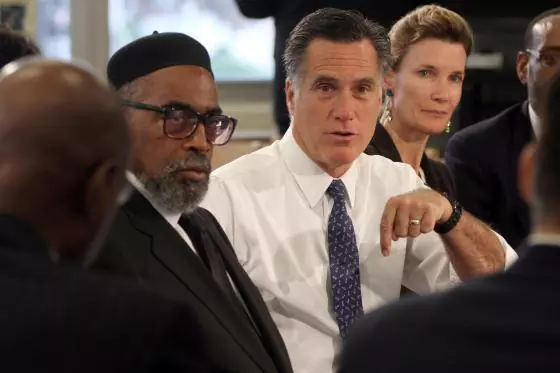 CSF Philadelphia (CSFP) Board President and CSF National Board Member Evie McNiff participated in Republican presidential candidate Mitt Romney's education roundtable, held at a Philadelphia charter school yesterday.
At the event, Romney voiced his support for high-quality parental choice in education, calling for federal funds to follow every child, whether their parents want to send them to a public, public charter school, or a private school. He also spoke at length about the value of scholarships in conjunction with charters as the primary levers for choice, pointing to CSF's success.
"I'd like every parent to have a choice and every child to have a chance," Romney said, paraphrasing CSF's tagline.
It's no surprise that Romney chose Philadelphia to spotlight his education platform. More than 75,000 Philadelphia children are enrolled in charter, private, or magnet schools, including more than 2,500 children who are using CSFP scholarships to attend private school this year.
For more on how Philly parents are demanding better educational options for their children by exercising choice, see this Philadelphia Inquirer op-ed by Philadelphia School Partnership's Executive Director Mark Gleason. The Partnership is a collaboration of business and civic leaders working to create and expand great schools of all types in Philadelphia, and CSFP is a key partner in its efforts.
We are grateful to note that CSF and its partners are contributing to the national conversation on education, as well as making an impact at the local level.