The Children's Scholarship Fund (CSF) is honored to be included in the Laura and John Arnold Foundation's (LJAF) Giving Library, a new innovative online library featuring videos with information about hundreds of non-profits.
The Giving Library is designed to allow philanthropists to easily identify and research non-profits in their areas of interest in a time-effective manner.
"There is not currently a way for philanthropists to quickly but substantively look into a large number of giving opportunities, and the Giving Library addresses that need. Individuals that use the Giving Library will be able to easily locate, study, and engage with organizations that fit their giving criteria," said LJAF Director of Communications, Meredith Johnson. "What would have taken months or even years of meetings and travel can now be done in a matter of days, from anywhere. It's the new way to give."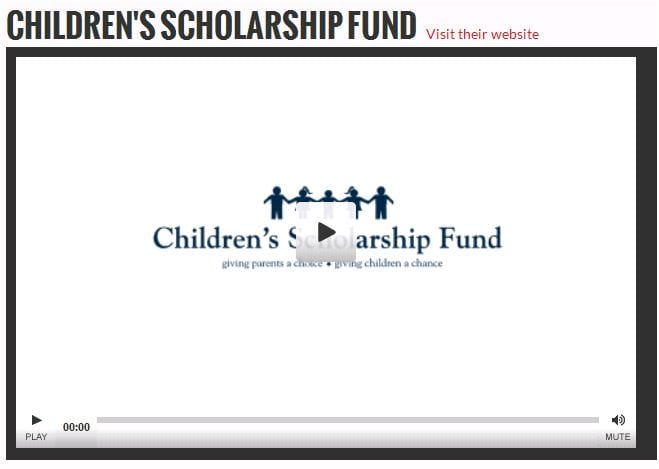 CSF's Giving Library video includes an overview of our history and continuing mission to empower low-income parents to provide their children with a private school education and questions and answers with CSF President Darla Romfo.
Please visit the Giving Library to view the CSF video and learn more about the new site. For those who register, the site also offers the chance to communicate anonymously with charities before making a decision to donate.