This morning, CSF Chairman Mike McCurry addressed the Alliance for School Choice summit, discussing how he came to be involved with Children's Scholarship Fund and parental choice. He urged education reformers and policymakers to remain above the fray and focus on the positive stories of children and parents who are helped by scholarships and choice programs rather than demonizing opponents of choice.
"My suggestion is that we should be thinking of this movement as part of the antidote to the poison that's now invaded our political system," McCurry said, adding that reformers should "make this an issue that's not about left and right and not about Republican and Democrat but about what works for kids and what doesn't work."
Telling the story of Jason Tejada, a CSF alumnus who is graduating from Columbia University this week and starting a job at J.P. Morgan, McCurry said the power of stories like Jason's give energy to fuel the fight for better options for families unlucky enough to live in a zip code with low-performing schools.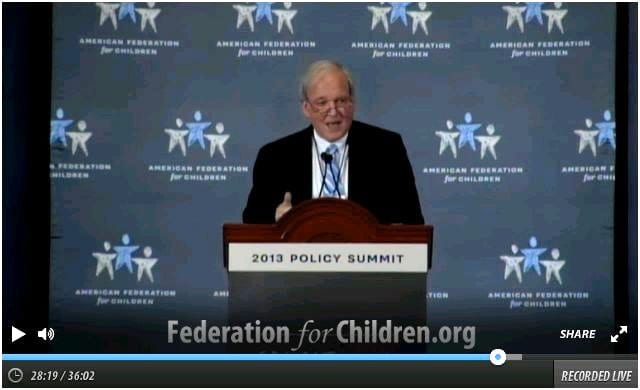 McCurry also called for an increased emphasis on the quality rather than quantity of choices available, noting that not every charter school or private school is high-performing. However, he remained optimistic and encouraged the audience to continue working for parental choice.
"We've got to stay the course, continue to do the hard work, go big, go bold,…to make sure we get to that destination in which every child in this country goes to a school that equips them for their future and every parent has the opportunity to make a choice about how that kid will be educated," he concluded.
You can watch the speech online here and read more from Redefined's blog here.