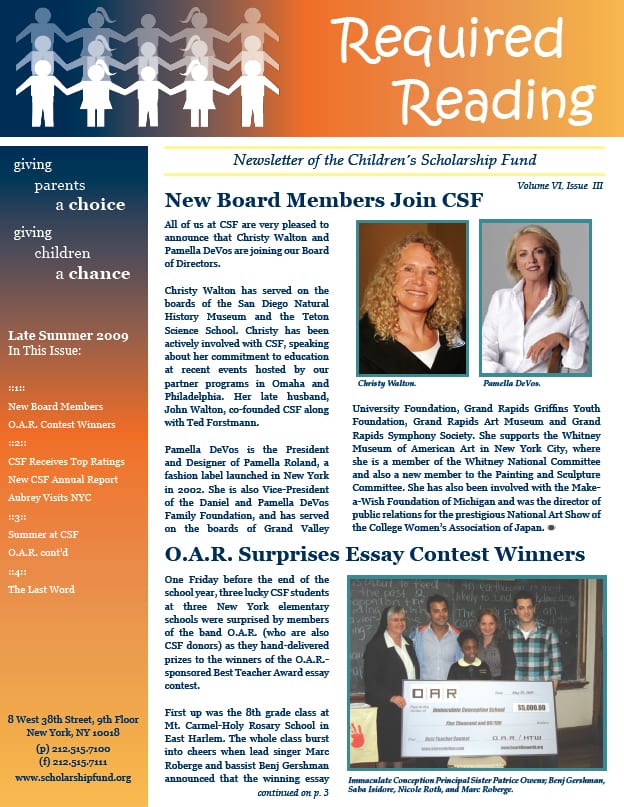 Following tow to our Back-to-School Countdown (which could easily be an "Oh no! Summer is Almost Gone! Countdown) we announce the latest publication of Required Reading, CSF's quarterly newsletter. The Late Summer 2009 edition is quite exciting! Things have been shaking up at CSF, and you don't want to miss the details. Read about:
New board members,
O.A.R contest winners,
Aubrey, from Anaheim, visiting NYC, and
Summer staffers running the show.
As always, happy reading!
If you would like a hard copy of any issue, please email azamudio@scholarshipfund.org.